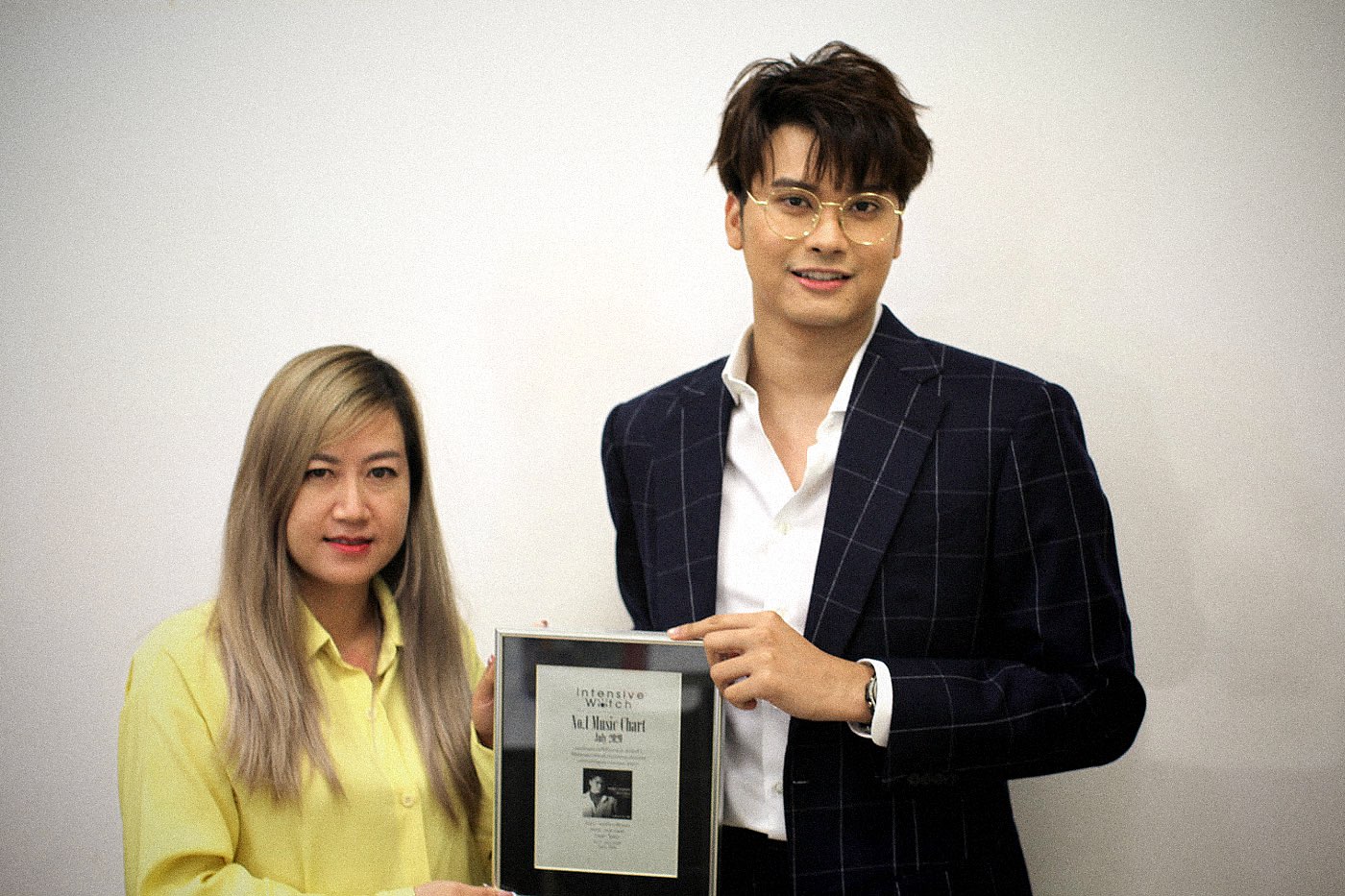 คนข้าง ๆ ที่รักเธอ
นนท์ ธนนท์
สังกัด ไอแอม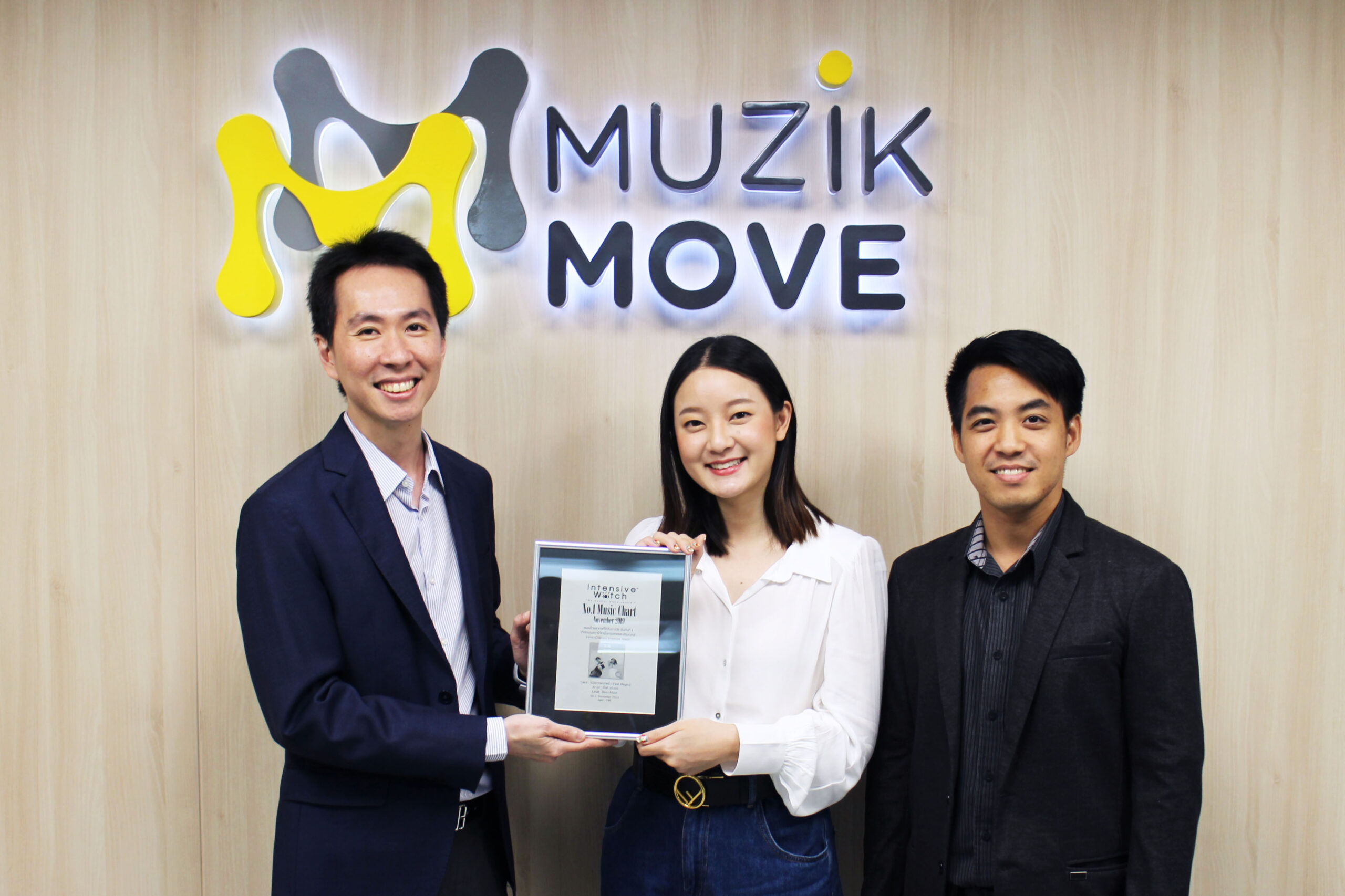 IW Music Award NOVEMBER 2019
ไม่อยากเหงาแล้ว (Feat.Meyou)
อิ้งค์ วรันธร
สังกัด Boxx Music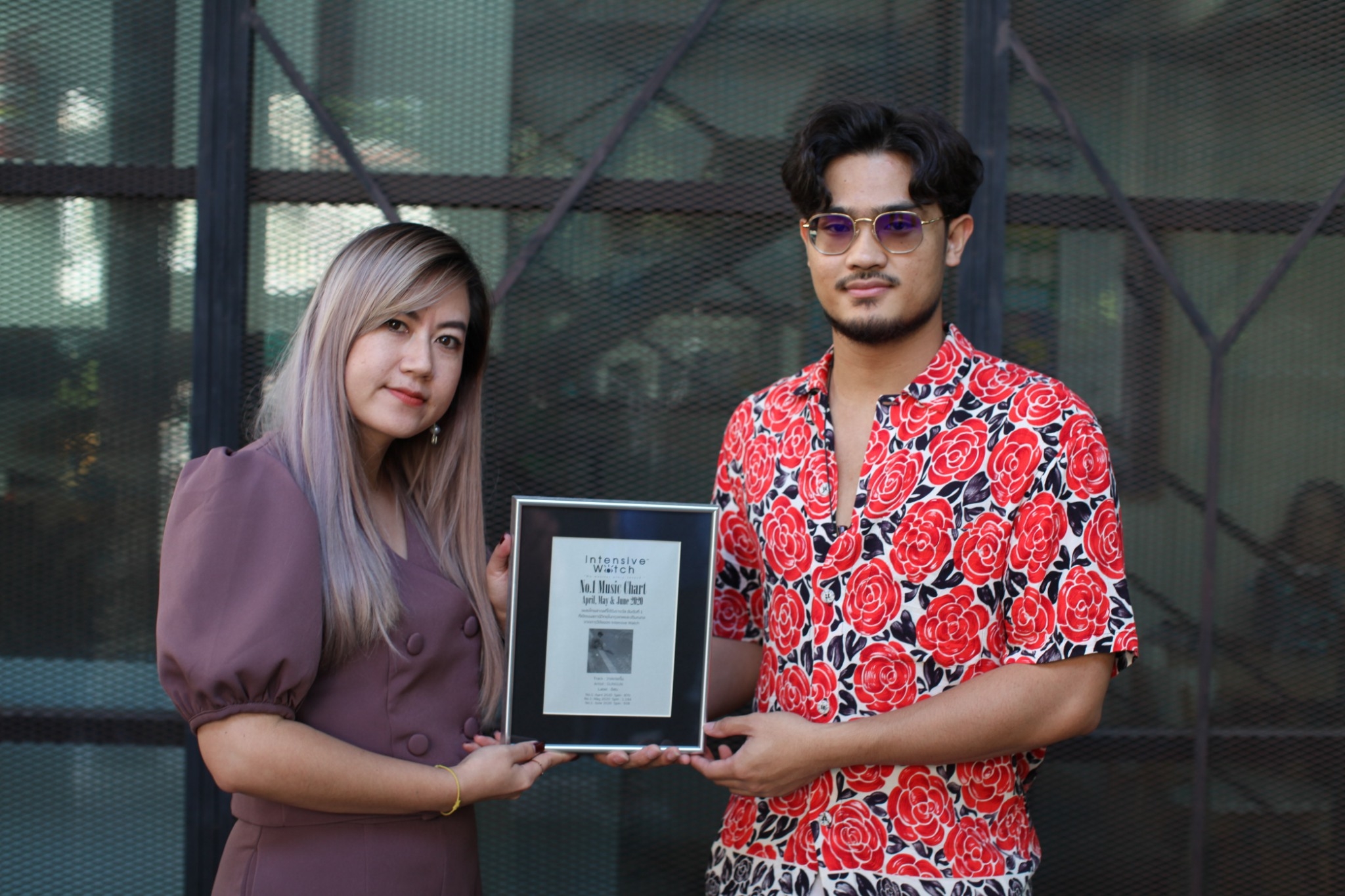 IW Music Award APRIL, May, June 2020
วาฬเกยตื้น
GUNGUN
สังกัด อิสระ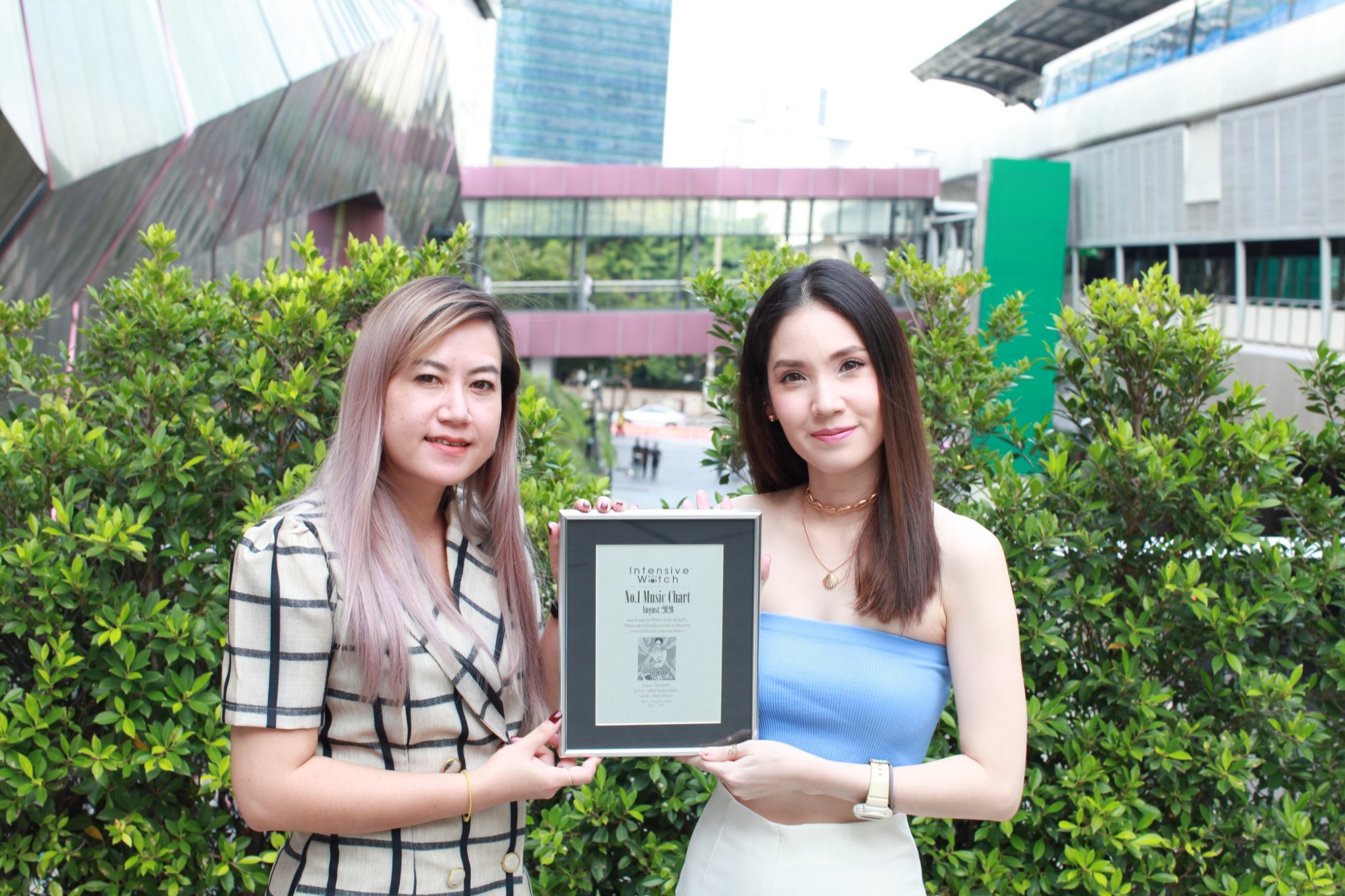 IW Music Award August 2020
โสดผัวทิ้ง
กล้วย คลองหอยโข่ง
สังกัด WeFinMusic
WE MONITORING
Intensive Watch have been monitor Music, Advertisement and Illegal Ads.
DAILY TOP 10
TOP 10 MUSIC & ADVERTISEMENT
Data update on 29.11.2023
WE MONITOR MUSIC & ADS.
Tracks and reports the latest ads daily. This sort of ranking as the second opening play on radio stations, TV and cable TV 24 hour per second.
YOU HAVE TO KNOW
the movement of the top hits of music and ads before anyone else.
TV, Cable and FM radio station in Bangkok
SONG OF THE YEAR
LONGEST NUMBER 1 ON IW WEEKLY MUSIC CHART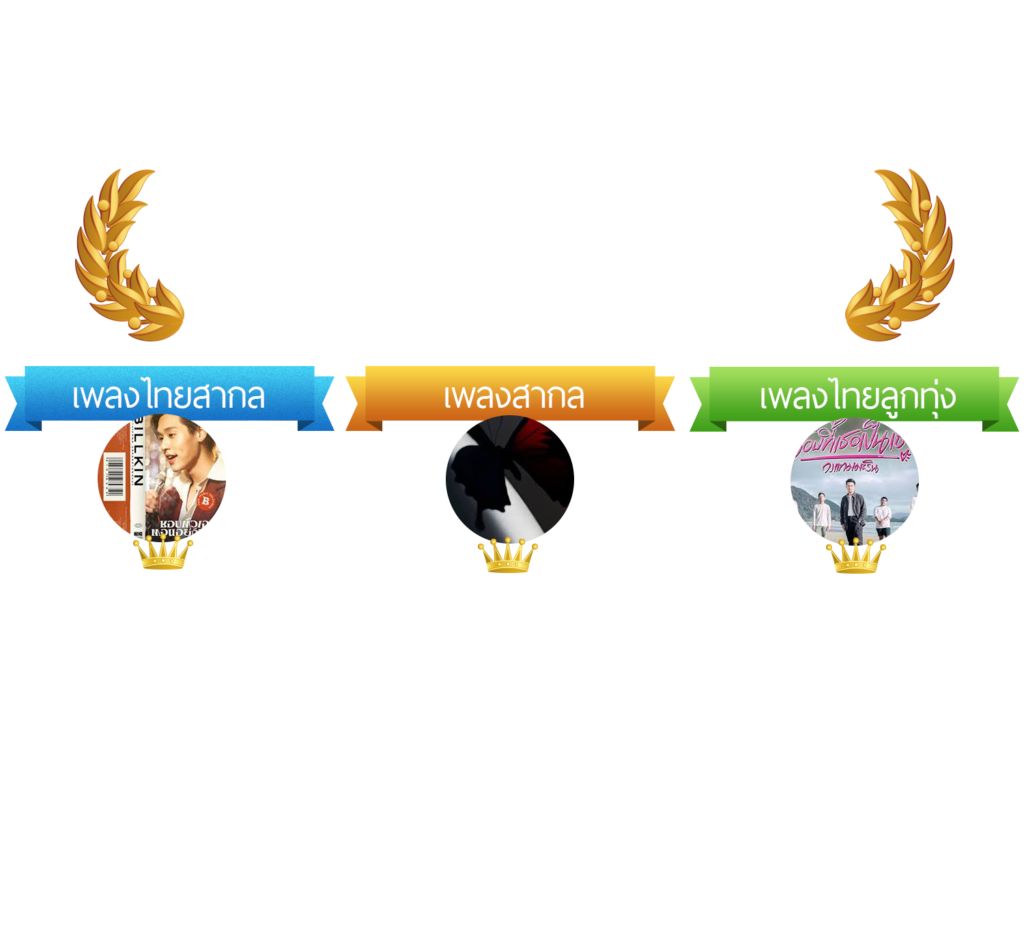 ฉันเห็น (The Reason) – ณัฐ ศักดาทร
IW SERVICES
MUSIC & ADVERTISEMENT MONITORING

MUSIC
MONITORING
Information is now, more than ever, critical for succeeding in an increasingly competitive world.
Intensive Watch was developed using complex analytical
algorithms to data mine music and media information allowing for the generation of reports identifying popularity and trends.
ADS.
MONITORING
Due to the competition on advertising, the Advertising monitoring is essential, especially on radio because of reaching to every part of customer.
The Owners has turned to focus on monitoring.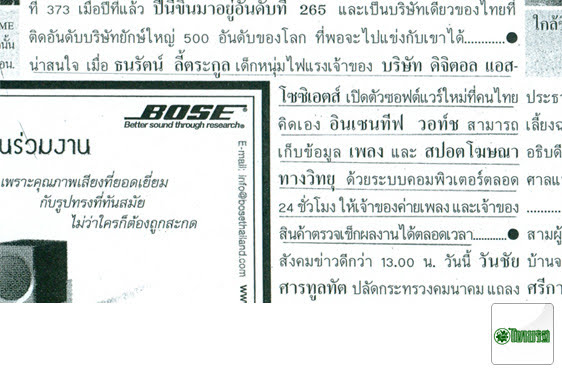 "น่าสนใจ เมื่อ ธนรัตน์ ลี้ตระกูล เด็กหนุ่มไฟแรงเจ้าของ บริษัท ดิจิตอล แอสโซซิเอทส์ เปิดตัวซอฟต์แวร์ใหม่ที่คนไทยคิดเอง อินเทนซีฟ วอช…"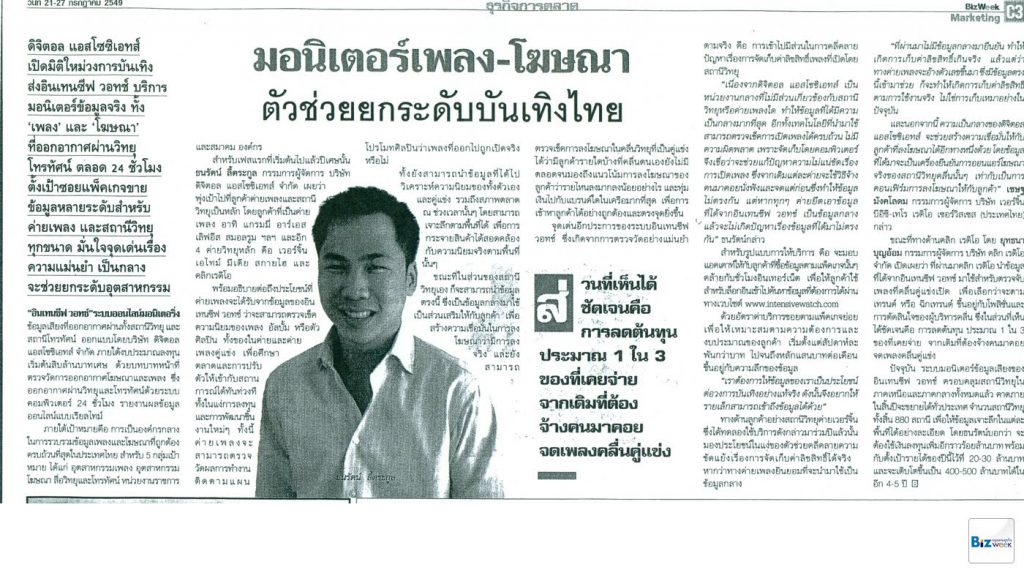 "ดิจิตอล แอสโซซิเอทส์ เปิดมิติใหม่วงการบันเทิง ส่งอินเทนซีฟ วอชท์ บริการมอนิเตอร์ข้อมูลจริง ทั้งเพลง และโฆษณา…"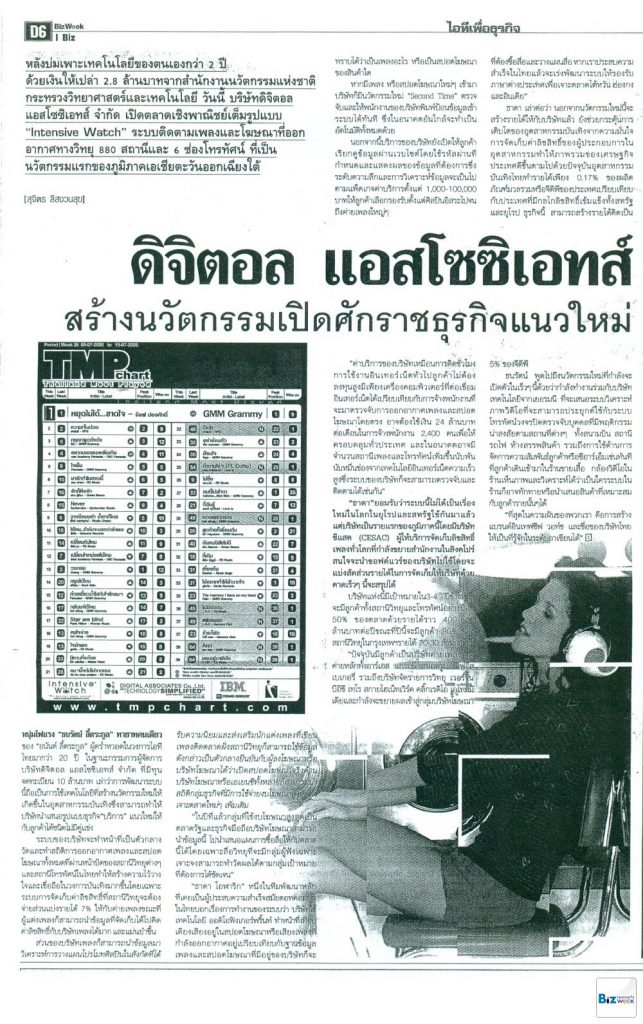 "หลังบ่มเพาะเทคโนโลยีของตนเองกว่า 2 ปี ด้วยเงินให้เปล่า 2.8 ล้านบาทจากสำนักนวัตกรรมแห่งชาติ…"